Shawn Mendes stopped by during his new Shawn Mendes The Tour at the Hallenstadion in Zürich.He is on tour to promote his third, self-titled pop record, on which he presented a brand new sound. Some songs seem to have been inspired by the sound of pop stars like Justin Timberlake, while he himself cites John Mayer as a major influence.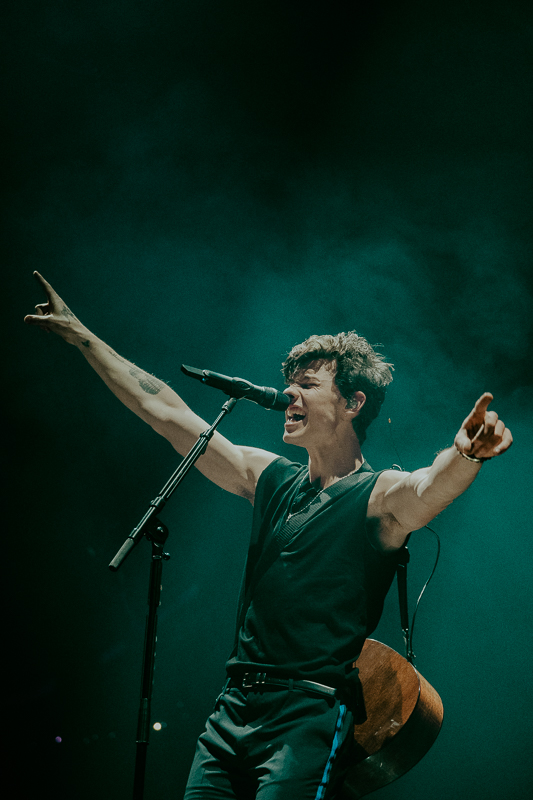 Shawn Mendes started his show punctually at 20:30 and already played numerous hits within the first 15 minutes. He began with the swinging 'Lost In Japan' and from this moment on, until the very end of the show, his mostly young female fans scream at the top of their lungs. This was the first time that you need ear plugs because of the screaming fans and not because of the music. Every single song, from 'There's Nothing Holding Me Back' to 'Stitches', is sung by almost every single fan in the room. Every visitor of the show receives a white wristband that will light up in different colours to the beat of the music throughout the show. There is a massive rose on the smaller second stage that lights up together with the wristbands around the room.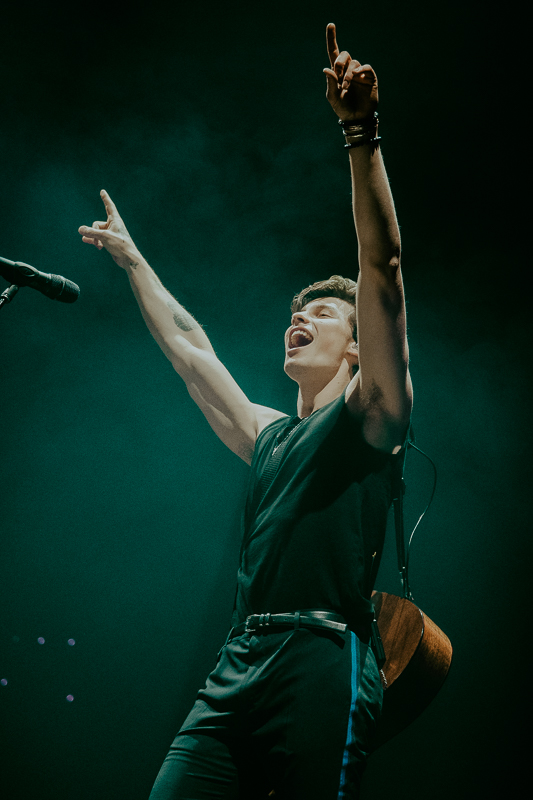 Although everyone has their own seat tonight, fans all jump up when Mendes finds himself in the middle of the crowd when moving from stage to stage. On the smaller stage, he creates a more intimate vibe, playing the slower songs on guitar.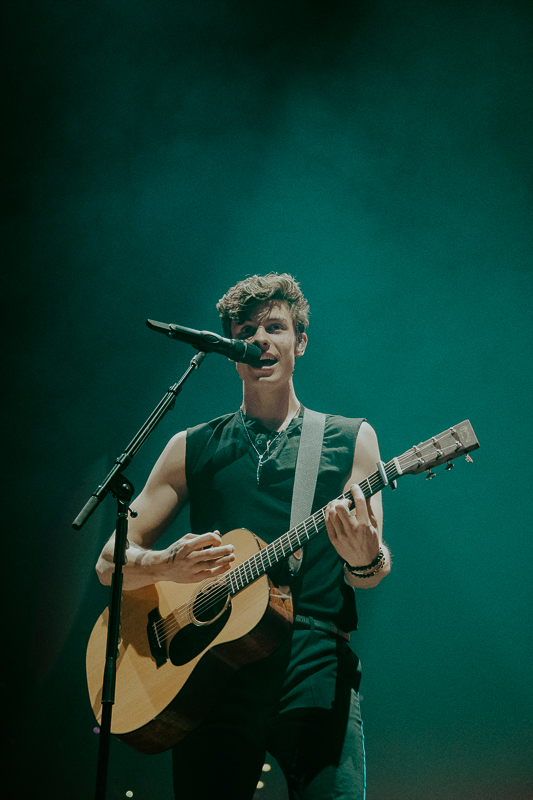 Shawn Mendes delivers flawless vocals all through the night and shows himself to be an entertainer who exactly knows how to play his audience.